Wondering Where to Get Started?
Jumpstart will show you where to begin with an easy simple monthly plan of exercise that works with the way you live life.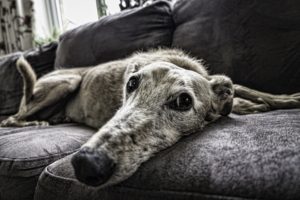 Take that first step off the sofa and get a little activity into your life with the Jumpstart Get Moving plan.
Designed to give a helping hand and gently ease you into the world of exercise, there's no minimum amount of effort required for this plan.
If 5 minutes of activity a day would make a substantial difference to your life, that's what we work on.
No need for expensive exercise equipment. You won't have to find huge chunks of time in your day. And you'll work to the level that's right for you.
This plan consists of a monthly face to face Skype conversation with Emily. You'll be able to let it all hang out.
Key to this session is using home implements for exercise and understanding how this can work for you.
Tell her everything that you feel has been holding you back and the difficulties of your life – and each month she will construct a 4 week plan that delivers a level of challenge to inspire confidence and motivation.
Get the following from the Get Moving plan
Learn how to schedule – and make room for exercise in your life – and feel comfortable and happy with just a few minutes every day.
Adapt your home to exercise – from lifting cans of beans to doing squats while you're brushing your teeth, you'll have fun using everyday items to get fit.
Celebrate successes – start to look at your own positive personal journey of fitness rather than worrying about what you haven't achieved.
Access to the Facebook group – allowing you to ask questions and get support from the Jumpstart community to keep you on track and focused.
Once a month Skype consultation – including doing some exercise together (if you want) and some clever strategies to help you overcome those apprehensions.
All of this is available at £40 per month.
Your life is about you. Forget those ridiculous instagram photos of fitness models and ignore the motivational speakers who're forever telling to do more.
The Get Moving plan helps you develop a mindset and attitude to fitness that feels natural and achievable – rather than being a stick to break over your back time and time again.
Think that the Get Moving plan could be right for you?
If you would like to know more about the Get Moving plan, then simply contact Emily and arrange an initial Skype consultation appointment.
In 10-20 minutes time you'll discover how the plan works and whether it's the right direction to get you started back on your journey towards a fitter, healthier and happier you.